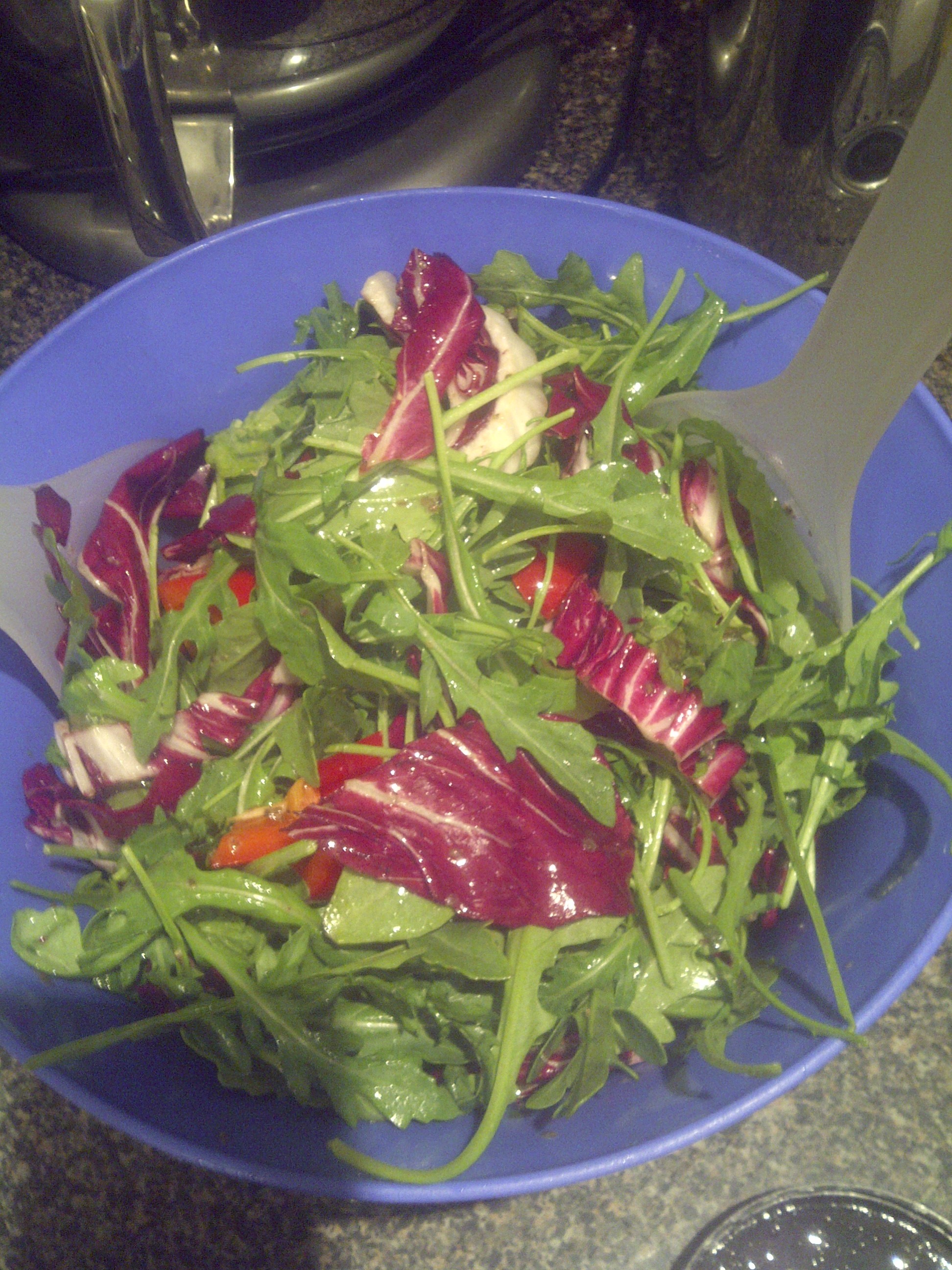 Radicchio Mint Salad
2013-07-03 17:49:24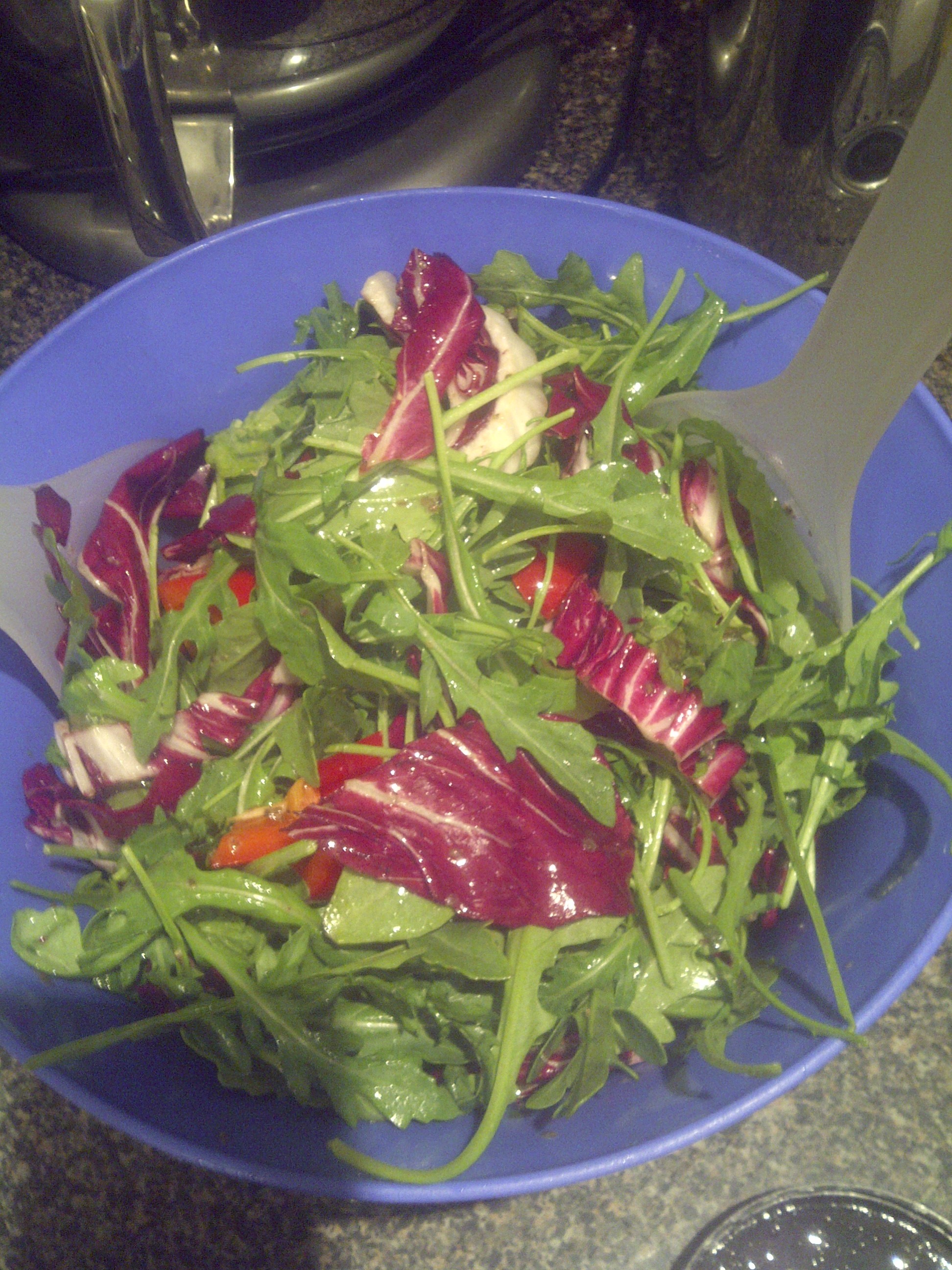 Serves 2
Refreshing and bold flavours help this salad stand up to other summer flavours you might pair it with. I had it as a side to honey, lemon, pepper glazed salmon that was baked with some butternut squash and a bed of kale.
1/2 head Radicchio, sliced
6 cups baby Arugula
1/2 English cucumber, quartered
3 sprigs of Mint, rough chop
1 Red pepper, chopped
2 stalks celery, chopped
Dressing: Put in small jar and shake together and toss over salad before serving.
2 tbsp olive oil
1 tbsp apple cider vinegar
1 tsp sea salt
1 tsp ground pepper
1/2 tsp vanilla extract
1 tsp honey
1 tbsp chia seeds
Chop and toss everything in a bowl with dressing.
Healthy Eating Active Living™ http://www.heal-nutrition.com/