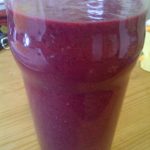 Beet Blast Breakfast Smoothie
2013-05-07 06:17:56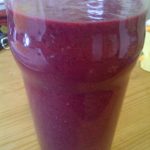 A vibrant, energy rich, amazingly healthy smoothie! Beets are great for the liver and great for the blood.
2 small beets, washed and chopped
1 cup ripe pineapple, chopped
2 cups kale, destemed
1/2 avocado or 1 tbsp coconut oil
1 tbsp chia seeds
2" fresh ginger root, peeled
1 lemon juiced
1 tbsp chlorella
1 scoop VegaOne
2 cups water
Start with water and place everything else in the blender. Puree until smooth! Best served cold.
Healthy Eating Active Living™ http://www.heal-nutrition.com/