Total Body Conditioning for Women and Men
GET FIT FAST! HAVE FUN IN THE SUN!
Tuesday nights, 6:30pm, Beaches Rec Centre, 6 Williamson Road
BEACHES evening bootcamp- email to inquire
Join us for the next round of Body Blast! Get in shape now!
New! If you have your own group of 4 people call today to set up your own private Body Blast Sessions!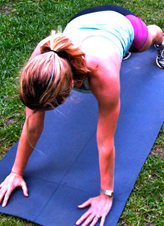 Why Body Blast?
It's a 4-week, results-oriented intensive group fitness program designed to blast your body into shape and take you to the next level!
The workouts combine cardiovascular training, resistance training, core training, balance training and flexibility training to give you a total body challenge.
We keep groups small, with minimum 6 participants to a max of 10 overseen by a certified personal trainer to support and motivate you throughout!
We perform fitness assessments and final assessment to show you exactly how much you've improved and where the weight has come off.
No two sessions are the same! Each session is dynamic and provides challenging total body workouts.
Each session will challenge you and keep your fitness level improving while you work out and have fun!
What to Bring:
Exercise/Yoga Mat
Towel
Water
Meet Your Trainer: Tara Postnikoff, BA (Hons), CNP, RNCP/ROHP, PTS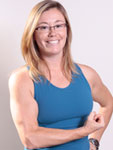 Tara is an accomplished personal trainer certified through Can Fit Pro and a Registered Nutritional Consulting Practitioner. She works with individuals of various fitness levels looking to improve health and athletic performance through natural nutrition and exercise. Tara creates challenging and dynamic workouts to challenge individuals to meet their goals.