Prior to starting this triathlon season I set two new Personal Bests in running, in the Sporting Life 10k (45:56) and the Mississauga Half Marathon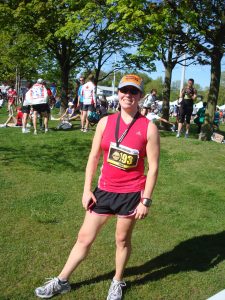 (1:44:55) shaving over 6 minutes off my previous best time in that event.  I attribute these successes to some hard and dedicated training as well as a 3-week spring cleanse diet in April to reduce toxins, improve athletic performance and reduce body fat.  If you want more information on cleanses or detox diets, please contact me at tara@heal-nutrition.com
The cleanse also fueled two new gluten free and tasty recipes, including a dessert, which are published in the recipe corner.