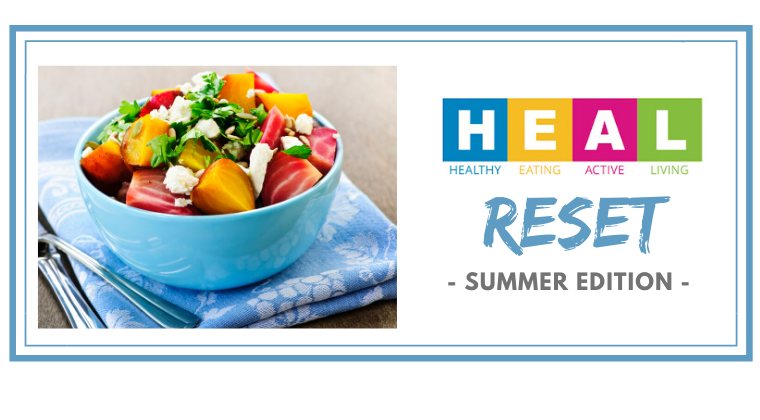 Starting July 15th, join me for a 4-week commitment to your nutrition, health & wellness. You have a unique opportunity to take control over your nutrition and eating habits due to the Covid-19 lockdown. We will focus on eating better at home, establishing long lasting habits and looking at your mindset when it comes to food.
You'll receive a new habit challenge, motivational tip or educational informational email as well as recipes every couple of days to help you throughout and after the reset. Participate in the online community and group discussions and learn even more!
How to get started?
What's Included:
Regular emails with valuable nutrition information and tips for making long term changes.
Practical nutrition guidelines and recipes.
2 live Zoom sessions, email Support and Motivation from your Nutritionist, Tara Postnikoff and HEAL Reset group.
What is involved:
You'll be learning how to make small changes in your nutrition habits for long term success.
Minimizing dietary stresses by avoiding/minimizing a short list of foods. While it is ideal if you can abstain from certain foods and beverages for the entire 30 days, if that is not possible you'll still benefit.
What's the investment?
$195+HST
Repeat attendees receive discount (email to inquire)
Sign up by Friday July 10th