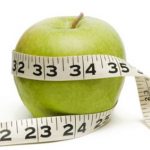 Tired of not knowing the whole picture? Fed up with the number on the scale? You change your diet and you exercise but that number doesn't change, and sometimes even goes up. Weight is only one number, and in my opinion relatively useless when it comes to health.
We want to know what's going on inside.
How much lean muscle mass do you have?
How much fat do you have?
Where is that fat stored?
Below the hips or above the waist?
Where your fat is stored has a strong link to your disease risk factors- in particular Cardio Vascular Disease. So just because you look skinny, doesn't mean you are healthy. On the flip side just because you have a higher BMI, doesn't mean you are unhealthy.
Lets look inside with DEXA. DEXA is the Gold Standard for Body Fat and Body Composition testing and is non-invasive (you lie on a table for 6-12 minutes).
Valid only at The Bone Wellness Centre, 855 Boardview Av, Toronto