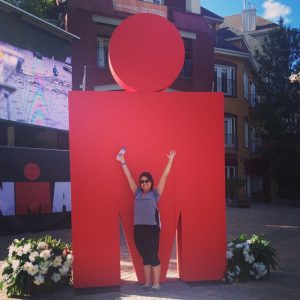 Alice participated in the HEAL 21 day Spring Cleanse as a way to increase performance and health leading up to a big race. Mindful already of her food choices, Alice learned some valuable lessons during her journey.
Mid way: I am on point. Sugar, caffeine, barcode food free. Sugar cravings days 1 and 2 surprised me the most as I don't consider myself a sweet thoothed person but realize there is sugar everywhere but those passed by day 3 and a piece of fruit is an indulgence and very sweet. I've not broken or felt bad except I'm still recovering from a cold so low energy still. Today I eat out (going to Fresh with coworkers, lucky we are going there) so that will be a first. The hardest part for me is eating enough every three hours that I don't want to eat in between — especially because I am at the mercy of my work schedule. Also making sure I have enough food to last me till 8:30pm dinner when I get home after leaving at 7am has taken up a lot of mental space. But a good experience otherwise. No foggy head or excessive hunger or cravings 🙂
Final days leading up to the race:
I've eaten out for every meal almost for 2 days since arriving in Mont Tremblant. Eating for the race is more important than being 100% cleanse friendly but it has not been as easy to find the options I've been wanting. So, still within my 80/20 but with more packaged stuff I would have liked, I decided to write down what I was eating that I wasn't ingesting for 3 weeks (i.e. sugar in a lara bar via the dates as a snack, etc). And while I feel rolly polly and gross even (noticeably!) which is a good indication of how good you can feel when you're eating clean, it is nice to just be aware of what makes you feel a certain way and accept it, and not begin a cycle of "all or nothing" because you had a few bites of something that wasn't great. Thanks Tara!
Read more about Alice's Race
Are you inspired by Alice's Success? Want to have a success story of your own? Sign up for HEAL's Clean Eating Program and get started today!