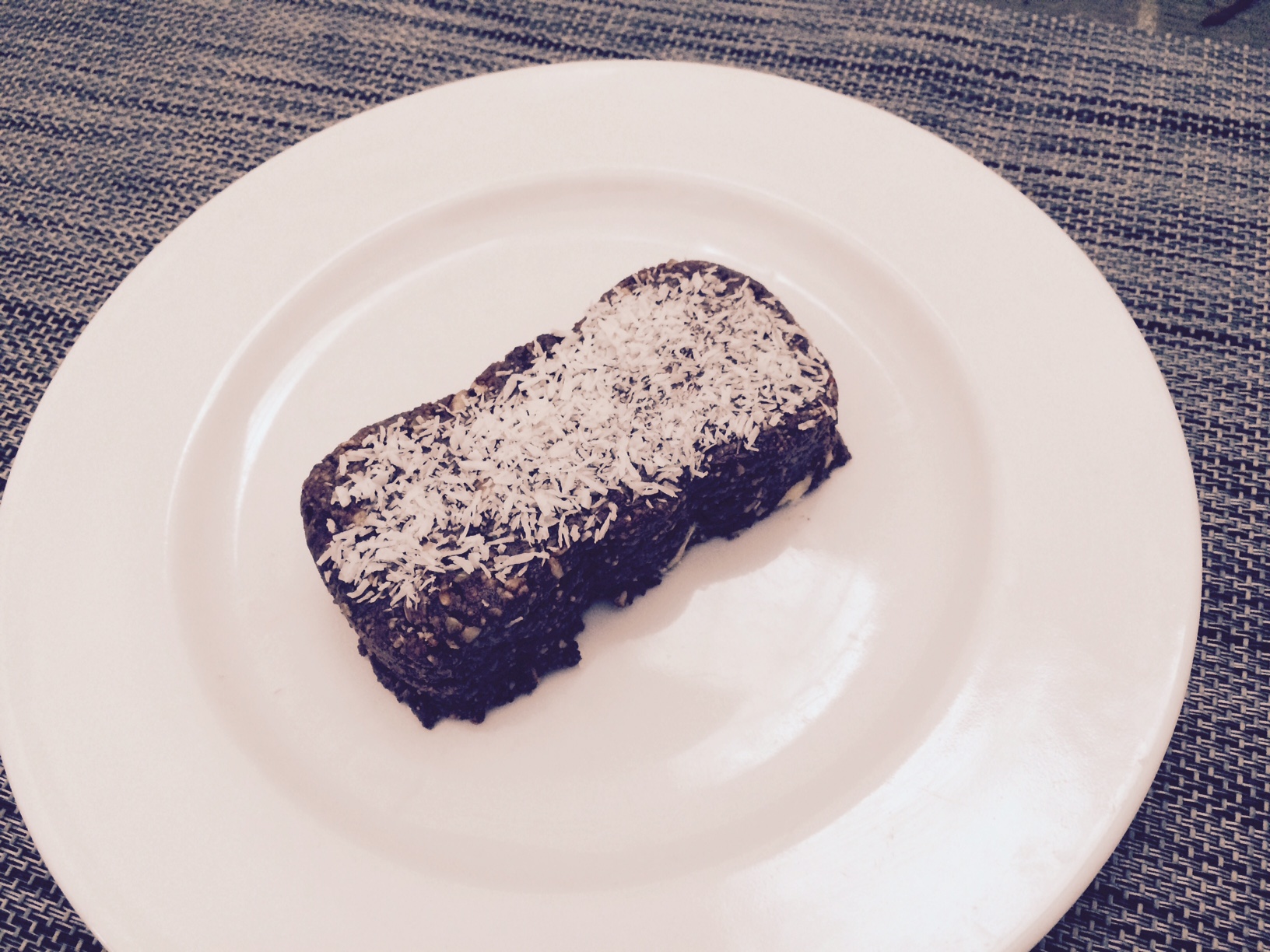 Chocolate Cherry Energy Bar
June 3, 2015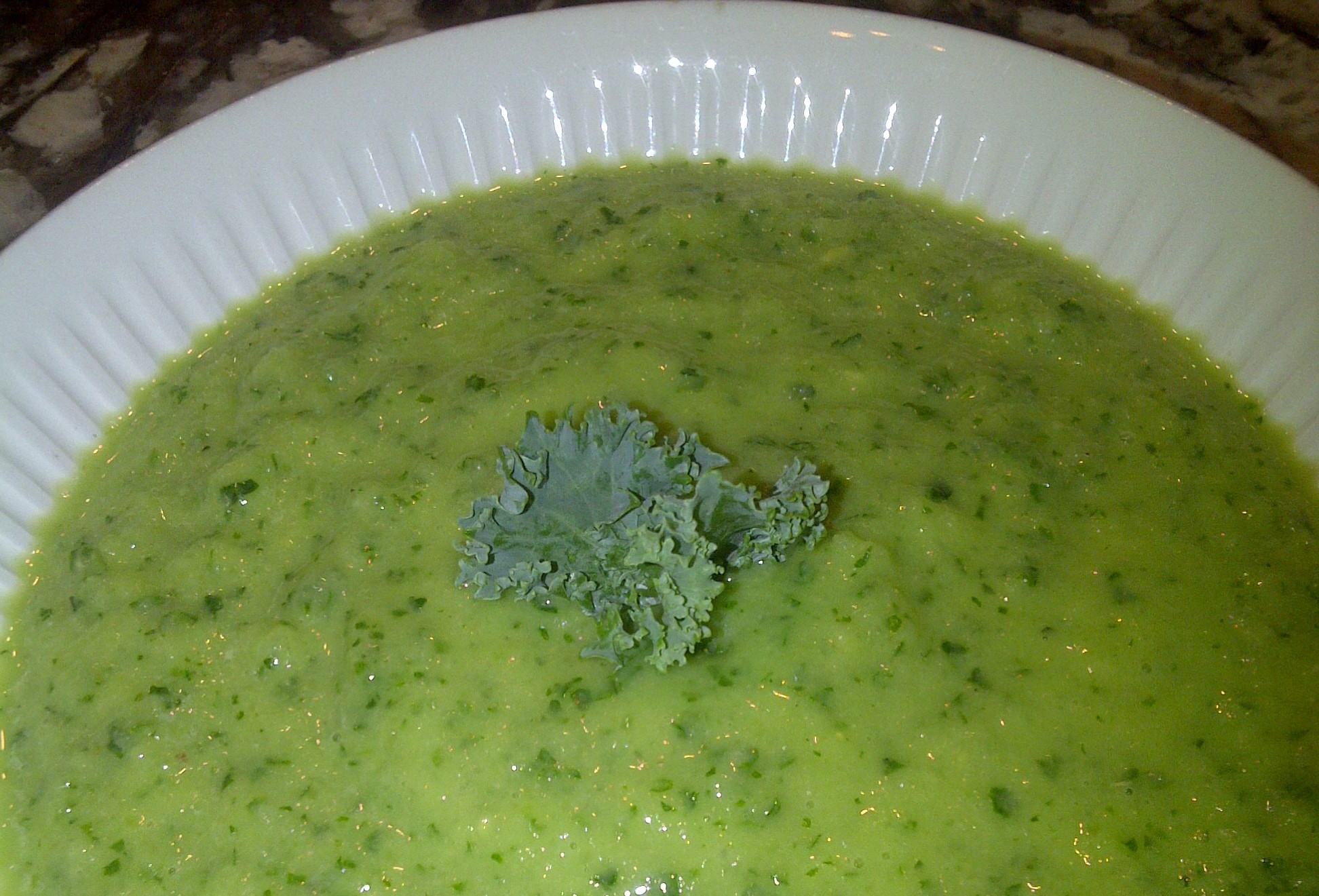 Kale Gazpatcho
August 24, 2015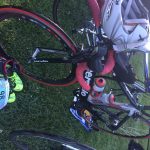 I went into the Bracebridge Oly hoping to PB. Not just on this course but overall! It's a challenging Triathlon, but I had a score to settle with that course from last year. On Friday we learnt that the bike course was going to be 2k longer, so it was highly unlikely to post a Oly distance PB. Coming off of 3 weeks of hard training, I was feeling tired during my taper week and mentally unsure about my desire to tolerate the pain of the Oly distance run. This is to be expected, but I was dwelling on the impending pain more than I can recall in the past. However, by Thursday I had a great pre-race workout and was feeling ready to race!

When I showed up at the race site on Sunday I was tired, and not feeling like my usual self. My energy was low and small things were bugging me- like how hot the water was going to be (23 C!) and my left arm which I had bashed up [think large goose egg on your forearm right were your aero pad would be…. Pre-race injury on Saturday occurred pulling my 60lb dog out of the water after she jumped off the dock to save Nate from the kayak.
Bracebridge is a time trial start which means one athlete goes 5s after the other. They had us lined up from youngest to oldest, but then the race day entries were at the back I guess. I assumed the people with numbers around me were in my age group, but unsure of how many people there were (turns out there were only 7 people and half of them started at least 8 minutes behind me and I'd never really see them on the course. While the swim is much calmer this way, I do like knowing who I'm racing and where they are.
Swim- 1500m- time 28:48 (garmin distance 1668m) 29:07 (sportstats). 1 min 8s slower than last year. Water was too hot and the sun was blinding on the way back. Goal was 27 mins. Side note: Lost my googles again at this race because I put them in the sleeve of my wetsuit during the run up.
T1- 1 min even. Typically I can be a bit faster, but as I said, everything was feeling slow today.
Bike- 42k (1:22- 30.7 k/hr), Goal: 1:20. Rode with my power meter for one of the first times today during a race, vs with my race wheel. I wanted to collect some data. My cat-eye that I use mainly for cadence observation was also not reading right so I did the entire course on PE. I tried to hold back and be conservative since I wanted to nail my run. Bracebridge is a hilly course but I was hoping to ride faster than last year. Had to adjust my position in my aerobars as the bump/bruise I had gotten while rescuing delilah out of the water was right on my aeropad. Ouch. I managed to increase my speed by .7km/hr as an average. I'll take it, but still slower than I would have liked (in theory 2k per hour slower than at MT 70.3 earlier this year). I checked my stats post race and was surprised that it was 14 watts higher for the 1h22 average than my previous FTP 20 min test just 4 weeks ago. For you data junkies I also have a VI of 1.03. So in efforts to collect data I now have new power zones to go on. Cadence was too low overall- this might have affected my run pace more than anything.
T2- 54s. Again, slower than usual, but I took a couple seconds to brush off my feet to try to avoid blisters.
Run 10k (53:28), Garmin 10.37km (5:09 min/km). Goal 47 minutes. Started off with a conservative pace at just sub 5 min/k's with the goal of picking up the pace. The first half of the run was in the shade and it didn't feel that hot. I remembered the course being a gradual uphill for the first half, but it is actually the opposite. Felt good and controlled and thought my goal was attainable at the half way. Stopped at one water station to adjust my shoe as it was rubbing on my heel- only to see that they skin was already gone. After that my pace slowed to the low 5 min/ks and my feet were in moderate discomfort as some new blisters were forming on my big toe and arches of my feet. My hamstrings were tightening up again making a fast turn over difficult. I thought I was chasing down number 97 who passed me on the bike (I was 98) but I thought she was about 5k ahead of me and there are no results for this person (actually this person was doing the swim bike, so I guess in my run I was chasing a phantom!) There was no one in my age group around me which makes it hard to push to your max. When I look at the finishing times, the fastest non-pro woman was 46 mins on her run (1 pro was 47, the other was 44). My 53 mins doesn't seem that bad.
Overall I was 4 mins slower than last year and I had goals of being 10-15 mins faster than last year. (Oly PB is 2:27) My expectations may have been too high for this course.
2nd place! Can never not be happy with a podium. You take them when you can!
1 month and 10 days until the Oly Distance World Championship in Chicago. I know what I need to do, now lets make it happen.