HEAL is a Toronto-based company specializing in coaching people to Healthy Eating and Active Living. Started in 2006 by Tara Postnikoff, Registered Nutritional Consultant, Certified Personal Trainer, and NCCP Trained Coach, HEAL's mission is to improve clients' health and well-being through natural nutrition and exercise. HEAL is the Nutrition provider for the Toronto Triathlon Club.
About Tara
Tara Postnikoff, Hon B.A.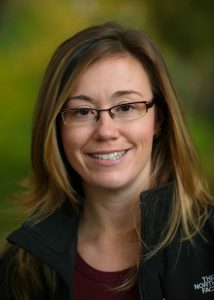 RNCP/ROHP, CNP
PTS-Can Fit Pro
NCCP Community Triathlon Coach
NCCP Multi Sport Comp-Intro Part A
Training Peaks Certified Coach
As a Registered Nutritional Consulting Practitioner, Certified Personal Trainer and Coach, Tara provides individualized nutrition coaching, personal training and triathlon & running coaching services aimed at the active individual.
Tara works with fitness-minded individuals, weekend warriors, and competitive athletes looking to train harder and perform better. She also works with individuals who are looking to achieve optimal health through natural nutrition and active lifestyles.
Tara's interest in health and fitness is rooted in the idea that everyone can be and deserves to be healthy and fit. She uses a whole-body, holistic approach with each client, implementing incremental life changes in nutrition, health, and fitness. Each program is tailored to the client's individual needs.
In addition to a private practice, Tara is a regular speaker on Nutrition and an Instructor for the Running Room clinics. Tara is also a regular columnist for the Running Room Magazine in "Ask a Nutritionist", Breathe Magazine and was quoted as a subject area expert in "Get Real" by Patricia Lovett-Reid. She has also been appeared in Triathlon Canada Magazine, Cycling Canada Magazine, CanFitPro newsletters, FitnessRepublic.com and That'sFit.Ca. Tara has been a speaker at the Toronto Can-Fit Pro Conference, HSBC Triathlon Series Awards Event, Team in Training, University of Toronto, Canada Mortgage and Housing Corporation and Artificial Intelligence in Medicine.
Tara is certified as a Personal Trainer Specialist through Can Fit Pro, the largest provider of education in the Canadian fitness industry. Tara has also completed the training from the NCCP (National Coaching Certification Program) as Community Triathlon Coach and is a member of the Coaches Association of Ontario. Tara is a member of PINES (Professionals in Nutrition for Exercise and Sport) and a Training Peaks Certified Coach.
While Tara was active in her youth as a competitive swimmer, she didn't get back into athletics until 2002. A lifestyle change helped her loose 20lbs and reclaim her love for sport. Tara has completed numerous races including over 21 half-marathons and three marathons. Her passion is Triathlon racing and she completed 5 70.3 (Muskoka, Mooseman 70.3, Syracuse 70.3 and Mt Tremblant). Tara won the Provincial Title in her age group at the Cobourg Olympic Distance Triathlon in 2009 and competed for Canada at the ITU World Championship in Budapest in September 2010. In 2011, Tara had a very successful triathlon season with MultiSport Canada Triathlon series, winning her Age Group in the series, by placing top 3 or above in each of her 6 races. Tara won her age group at the Toronto Triathlon Festival Olympic distance triathlon in 2012 and qualified for the ITU World Championship in London in September 2013. In August 2012, Tara completed her first Ironman in a time of 12:16:55. In 2013 Tara improved her 70.3 PB by 28 minutes and competed in the London ITU World Championship.
Personal race records include:
5k –22:26 (Women's Run, Toronto 2010)
10k – 44:47.8 (Sporting Life, 2011)
Half-marathon – 1:44:03 (Chilly Half Marathon, 2014)
30k – 2:55:25 (Around the Bay, 2008)
Marathon – 3:56:46 (New York Marathon, 2009)
Olympic Distance Tri -2:27:17 (Toronto Triathlon Festival, 2012)
Half Ironman – 5:41.12 (Tremblant 70.3, 2013)
Ironman – 12:16:55 (Ironman Canada, 2012)