Meet Tara! Nutritionist. Coach. Trainer. Athlete. Speaker. Writer. Motivator!
I want to help you feel better inside and out. I want you to succeed and make healthy eating active living your new lifestyle. Whether you are just getting started with your nutrition or training or if you've been at it for years, I can show you how to realize your health and performance potential. I work with fitness-minded individuals, weekend warriors and competitive athletes who are looking to feel better and perform better with natural nutrition and active lifestyles. I practice what I preach. I know it takes dedication and hard work, but I can help you get there.
I don't like labels, but work with all ways of eating and I show you how to balance your choices and how to eat clean. I break it all down into digestible bits (pun intended), and I'll squash the nutrition and training myths and show you how to set and achieve realistic health and fitness goals.
If you want:
To change your lifestyle one step at a time
Understand the importance of nutrition and fitness
Feel better, eat better, look better, perform better
Professional Bio: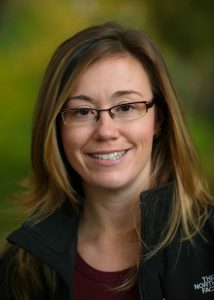 Photo taken by Sue Sitki 2013
Tara is the owner and founder of HEAL (Healthy Eating Active Living™). She started HEAL™ in 2006 to coach people through healthy eating and active living. She's a writer for the Running Room magazine and has contributed to Canadian Cycling and Triathlon Canada magazines. Tara is a practiced and passionate speaker and works with both corporate clients and athletic teams to educate on nutrition and fitness. Tara focuses works with athletes of all abilities and believes that everyone can be and deserves to be healthy and fit.
Tara knows what it takes, because she's been there. Having been active in her youth as a competitive swimmer for NYAC, Tara let physical activity and nutrition slip from priority as a young adult. However, she made a lifestyle change to eat better and workout regularly and lost 20 pounds and 10% body fat and reclaim her love for sport. She lives by the principles she advises and establishes these principles from current science and professional experience. Tara is a promoter of health, nutrition and fitness and is challenging you to do the same. From Nutrition, to coaching, to training, Tara wants to motivate you to success.
Tara's Certifications:
Honours BA McMaster University- Anthropology, minor Biology
RNCP/ROHP – Registered Nutritional Consulting Practitioner / Registered Orthomolecular Health Practitioner provided by IONC
CNP- Certified Nutritional Consultant by Institute of Holistic Nutrition
PTS- Can Fit Pro – Personal Trainer Specialist
NCCP- Trained Triathlon Coach, NCCP Multi Sport Comp-Intro Part A
Training Peaks Certified Coach
Precision Nutrition Certified- Level 1 Coach
Professional Associations and affiliations
IONC – International Organization of Nutritional Consultants
PINES – Professionals in Nutrition for Exercise and Sport
COA – Coaches Association of Ontario
Tara's Professional Experience as a Speaker & Writer:
Ask A Nutritionist columnist for Running Room Magazine since 2006
Articles for: Breathe Magazine, Triathlon Canada Magazine, Cycling Canada Magazine, CanFitPro newsletters, That'sFit.ca, FitnessRepublic.com
Subject area expert in "Get Real" by Patricia Lovett-Reid
Speaker at CanFitPro conference – Toronto
Speaker at HSBC triathlon Series Awards event
Speaker for Running Room Clinics, Team in Training, Power Soccer, Longboat Runners, Outer Harbour Dragon Boat Club, University of Toronto, AIM Health group, CMHC, CPFG, Holy-Name School, Leber-Rubes, and more
Nutrition provider for the Toronto Triathlon Club
---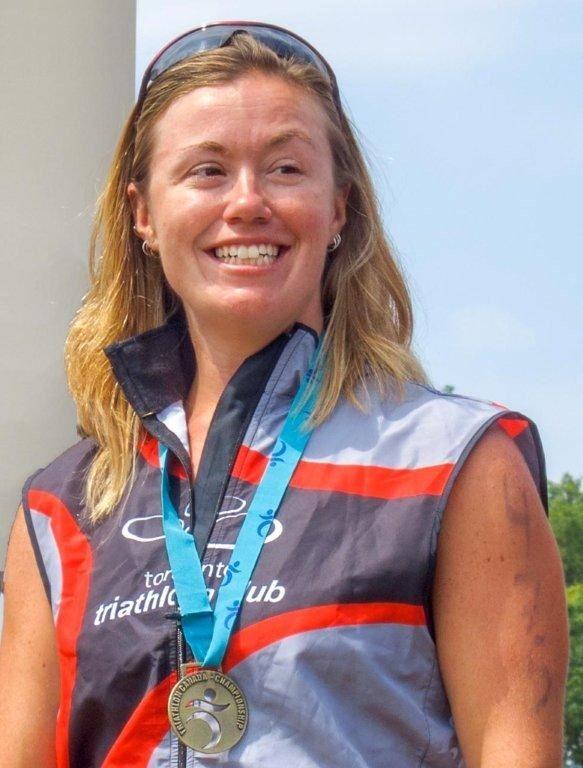 1st Place Toronto Triathlon Festival 2012- AG 35-39
Tara's Race Accolades since 2002:
Numerous 5k, 10k distance races
Completed over 21 half marathons, and 3 marathons
6 Half-Distance Triathlon's – Muskoka x 2, Mooseman, Syracuse, Mt Tremblant, Rose City Triathlon
One Ironman- Ironman Canada 2012
Provincial titles: Cobourg Olympic 2009, Toronto Triathlon Festival 2012
Age group champion – MultiSport Canada 2011
Team Canada ITU teams- Budapest 2010, London 2013
---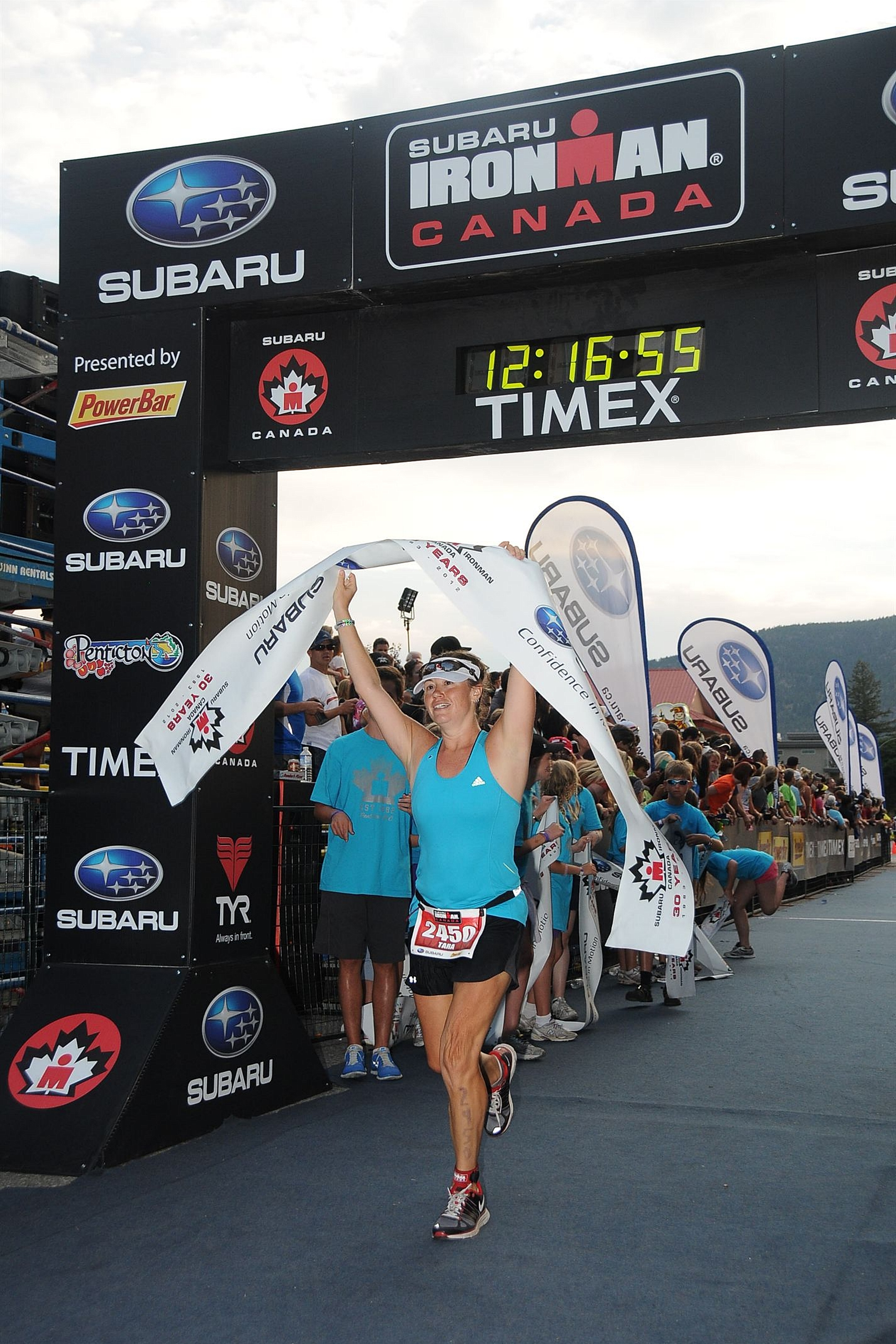 Ironman Canada 2012
Personal race records include:
5k –22:26 (Women's Run, Toronto 2010)
10k – 43:36.5 (Sporting Life, 2014)
Half-marathon – 1:44:00 (Chilly Half, Burlington 2014)
30k – 2:55:25 (Around the Bay, 2008)
Marathon – 3:56:46 (New York Marathon, 2009)
Olympic Distance Tri -2:27:17 (Toronto Triathlon Festival, 2012)
Half Ironman – 5:23.51 (Rose City /Welland, 2014)
Ironman – 12:16:55 (Ironman Canada, 2012)
---