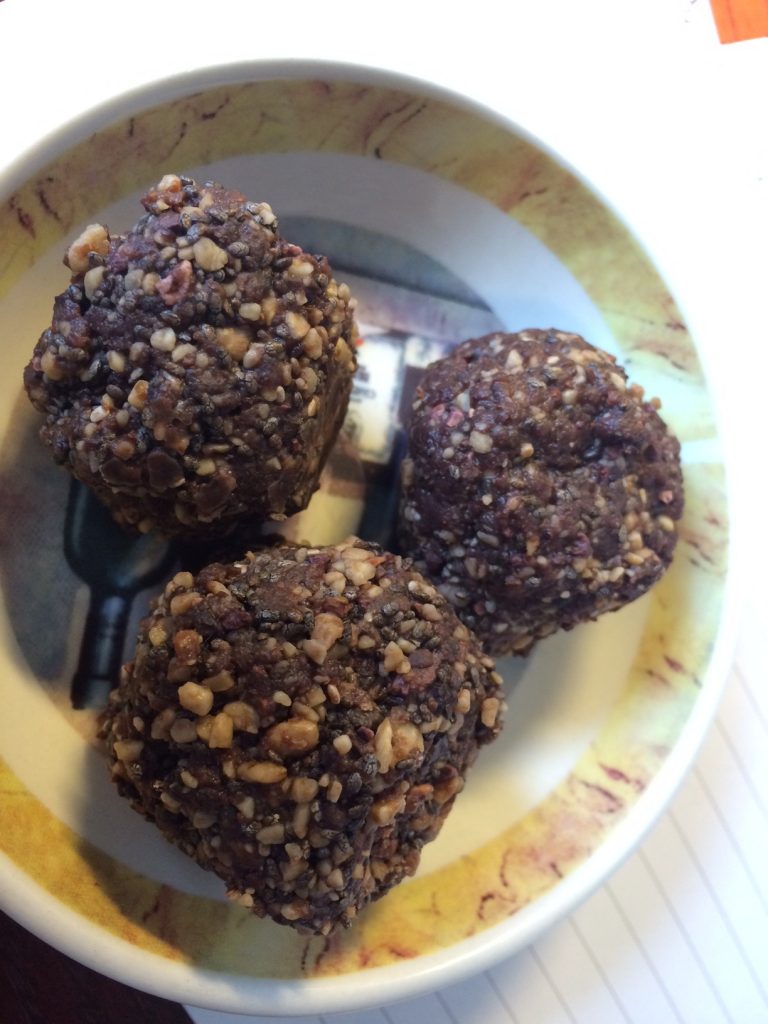 Cherry Energy Bombs
2016-04-19 16:00:55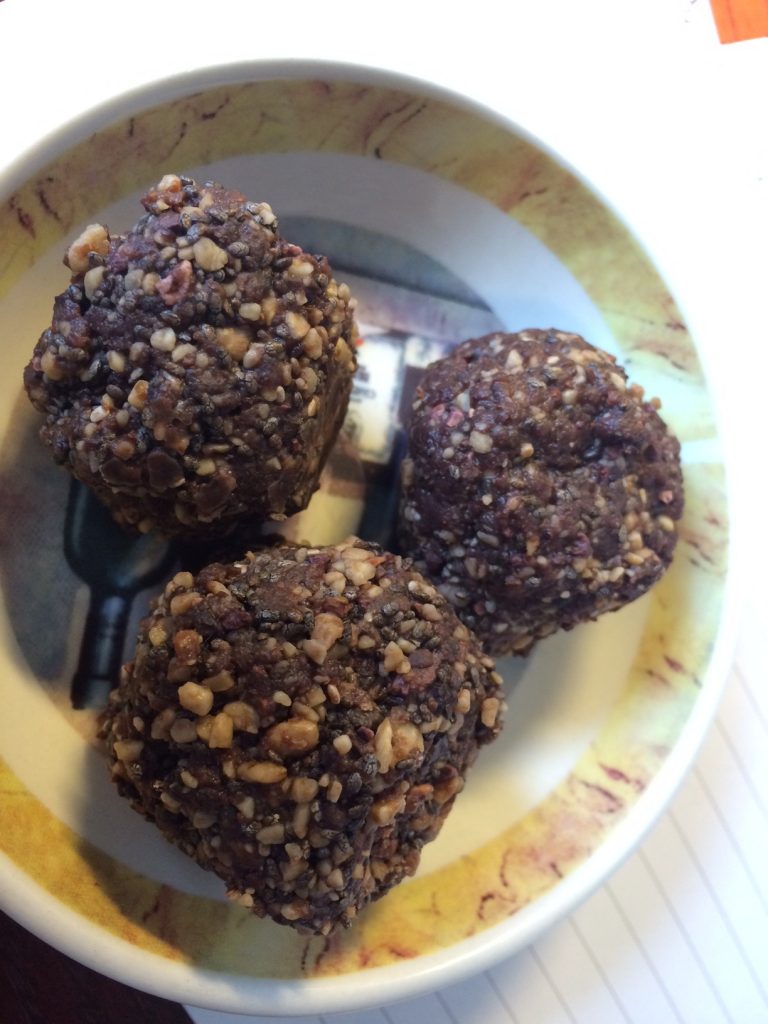 A quick no bake energy ball great for pre or during long training.
Ingredients
1 cup dried, unsweetened rainer cherries
1 cup hazelnuts
1/4 cup coconut oil
1/4 cup sunflower seeds
1/4 cup raw cacao nibs
1" raw ginger
1 tbsp chia seeds
1/2 tsp sea salt
Instructions
Place all ingredients in a food processor and pulse until mixed well.
Form 2 tbsp into balls or other shape that you like and store in fridge or freezer.
Notes
Substitute your favourite nuts or seeds. Dates can be used if you prefer.
Healthy Eating Active Living™ http://www.heal-nutrition.com/