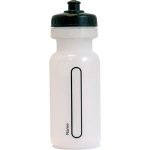 Tired of spending $2-3 on a bottle of sugar with artificial colours and flavours as you fuel up for your endurance workout? Or did you just run out of your favourite sports drink. Try this tasty mix to keep you fueled and hydrated for your next training session.  This will give you between 36-51g of carbs depending on your sugar of choice.
In a 750 mL water bottle mix:
700 mL water
3 tbsp of honey, maple syrup or agave nectar
1/8 tsp sea salt
Juice from 1 lemon or lime
Optional- sub in 200 mL of coconut water and reduce plain water to 500 mL
Shake well and consume 1 bottle per hour!  Remember, you need 30-60g of carbs per hour of exercise when training longer than 90 minutes at one time.