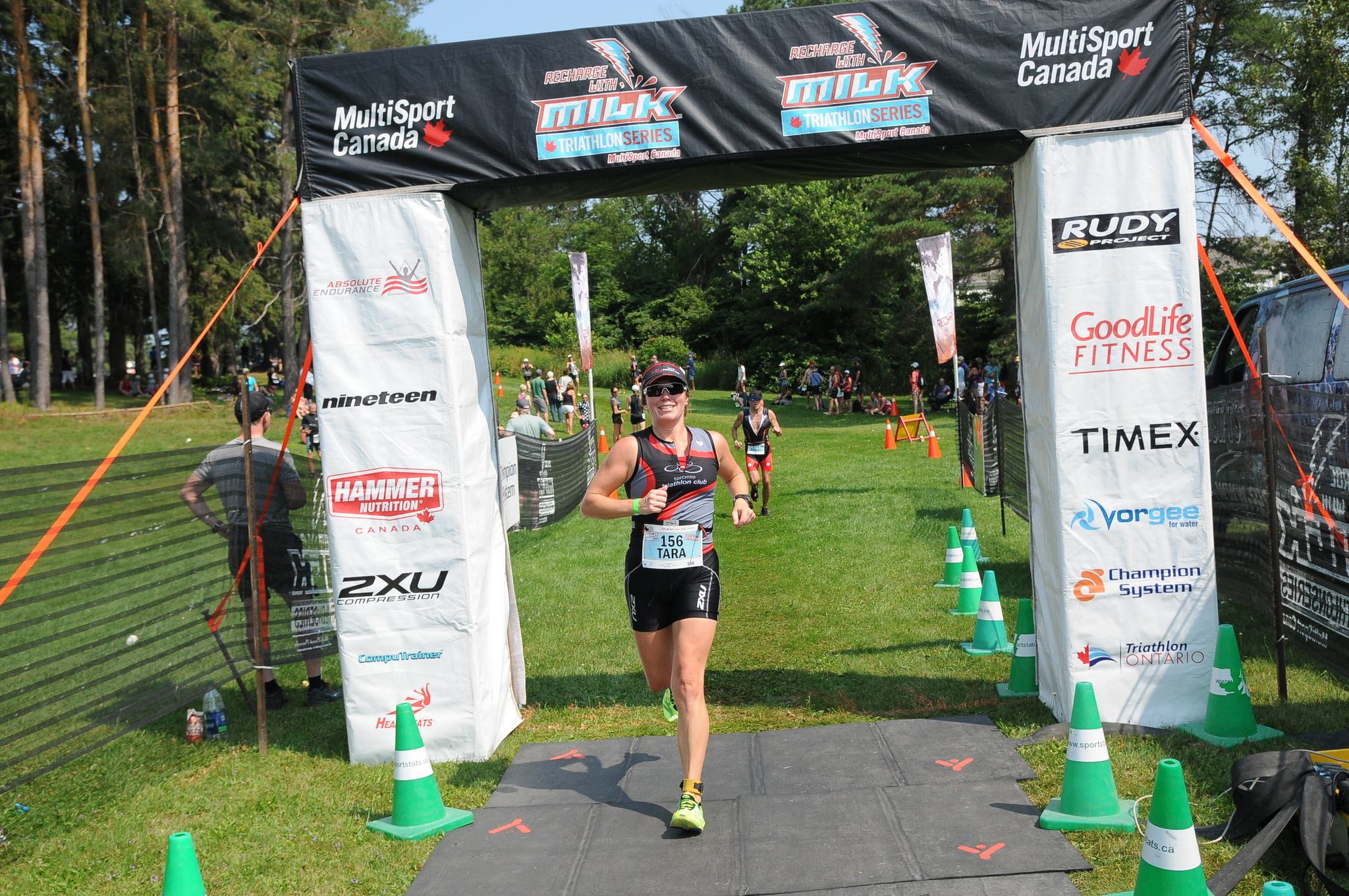 Admittedly this wasn't the tri season I'd been hoping for. I got off to a great start with a 3rd place in Woodstock Sprint and a 4th place in the Welland Half Iron distance tri, but I soon became injured, partly due to jumping back into training too quickly post half. My intention was to race TTF Olympic distance for the 3rd year but i decided that due to illness and injury it was wise to volunteer to spectate and support then to race since I know what effort is required to race an Oly well. More importantly the recovery is at least 2-3 weeks to recover fully and I need to start my training for the Chicago Marathon and my attempts to qualify for Boston (BQ time is 3:40). Well my injury got worse before it got better and my marathon training plan was put on hold for a week.
Since I deferred my TTF race until 2015, I decided one last tri was in order 2014- Bracebridge Oly. This was the Provincial Championship and I knew I had little chance to place first in my AG to qualify directly for the ITU World Championship next year but it was also a valuable eye opening experience. Initially I was disappointed with my 14/29 placement as it has been a while since I haven't been on or close to the podium. But it reminded me how much work it takes to compete at a high level in this sport and that if you want to do well you have to work at it. In short, I was motivated to work harder. Further reflection on my splits and times and i had fared well in the race, scoring the quickest transition times out of most in the race. So nothing to be disappointed with at all, especially given my limited training for the race.
I had been looking forward to hanging up my goggles (even lost them them at a race) and retiring my bike for awhile, but biking has been the key to my long run over the past 4 weeks. In fact I've completed more and longer bricks than I have all season as I gear up for the Chicago Marathon. My weekly run mileage is steadily increasing as is the distance of my long run. I can't be more pleased!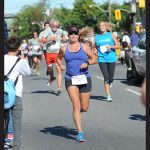 A little tune up 5k race this past weekend which was supposed to be my attempt at a PB in the distance for the year, before injury re-instilled that patience and hard work is paying off. I breezed to a 23:11 finishing time the day after my longest run this training cycle without kicking it into sprint mode and risking irritating my injury. Pretty pleased by that as well.
So I am 5 weeks out from my first marathon in 5 years. With assessment, treatment and a totally new and unique training plan my goals have been modified and I'm progressing well. I know that I will reach the start line, and if I reach the start line it's just a matter of how quickly I will reach the finish line, though I won't be reaching a BQ this time round and that is OK with me.
A final note. Changing your goals does not mean giving up!
Some thanks to Dr Kris Sheppard and Dr Jaclyn Kissel for all the treatment on my feet and legs, to those who have spent 3 and 4 hours training with me in unconventional manners including Linda-Kay, Scott & Lindsay, and to Jackie for her collaboration on a wacky unique marathon plan that just might work after all!