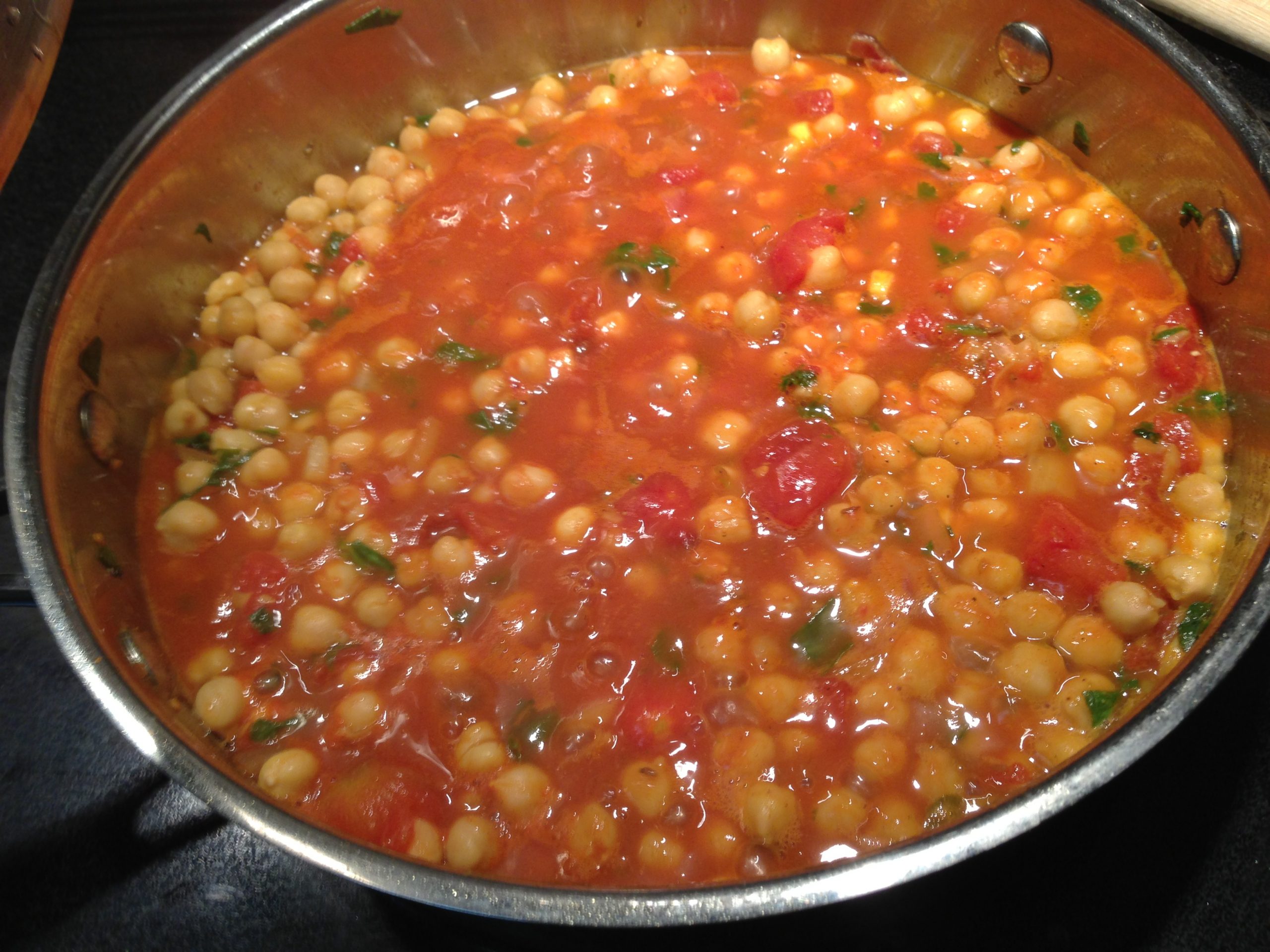 Chana Masala, by Sue
January 11, 2013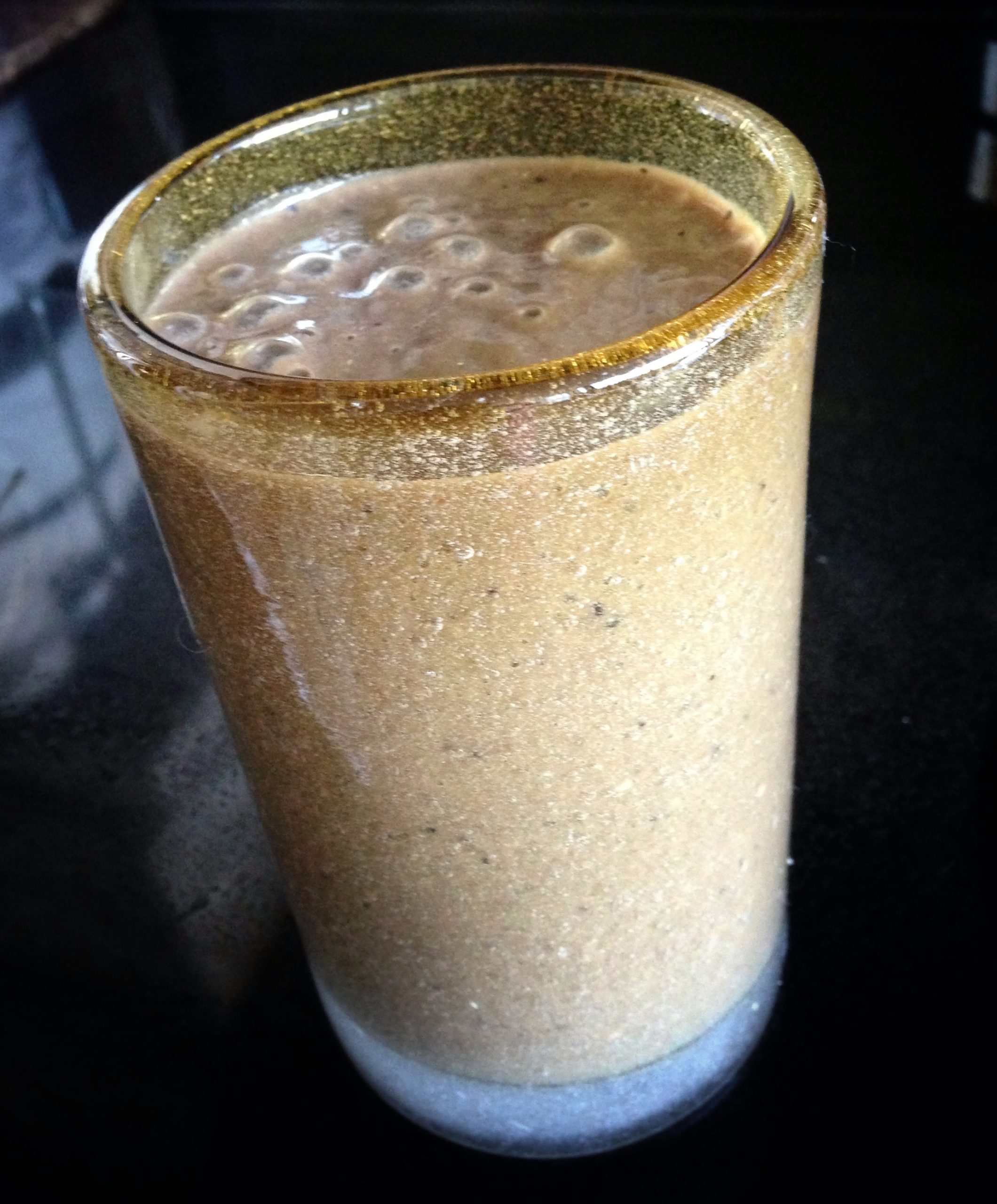 Blueberry Pom Smoothie
February 1, 2013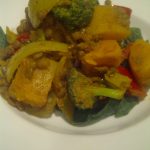 This is totally one of those "everything in the crisper" meals.  I wanted something quick and tasty and of course healthy to start off the new year.  Usually my meals are all done in one pot or pan for ease, but this took 4 as I got everything going at the same time.
Ingredients
1 small butternut squash, peeled, cubed
1 yam, peeled and cubed
1 Spanish onion, big slices (any onion will do)
1 head broccoli
1 bunch collard greens, hand shredded
1 red pepper
3-4 tbsp turmeric
1 cup coconut milk
1 lime, juiced
1 cup lentils
1 tbsp olive oil
2 inches, peeled and chopped ginger
Method
1.  Prepare lentils, 1 cup lentils to 3 cups water in a small pot as directed on the package label (bring to boil then simmer).  Lentils should take about 20 mins of cooking.
2. In a larger pot, add cubed butternut squash and yam with enough water to cover.  Bring to boil and allow to cook until tender, but not squishy.  Also about 20 minutes.
3.  In a pan, add olive oil and warm.  Add onions and let soften before adding red pepper and ginger.  Mix lime juice and coconut milk together with Turmeric and stir into pan.   Add squash, yam and lentils once cooked and toss altogether.
4.  In your last pot, bring water to a boil and using a colander, add collard greens.  Allow to steam for about 3 minutes until bright green colour.  Don't over cook or you'll have brown greens which aren't that appealing.
5.  Plate coconut turmeric lentils and veg on a bed of collard greens!