Nutrition Tip:
April 20, 2013

Success Story: Chris
May 1, 2013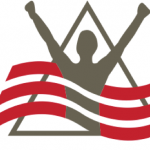 Fueling multi-day training camps is often different then your ordinary diet, especially if higher volumes are involved. It is important to eat enough calories daily and during training to meet the demands you put on your body. I worked with the Absolute Endurance Arizona athletes to show them why it's important to focus on your nutrition and how to make the necessary changes to maximize the training benefits of camps!
Need a speaker or nutritionist for your next training camp? Contact Tara to for pricing and availability.