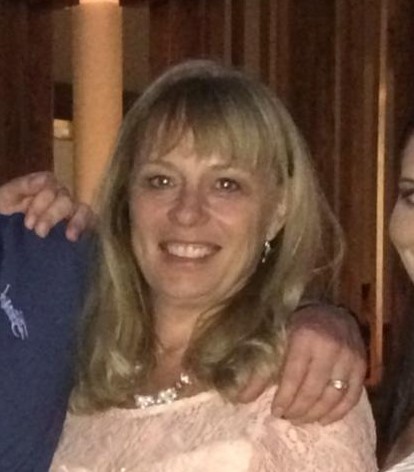 Success Story: Patti Forrester
June 1, 2011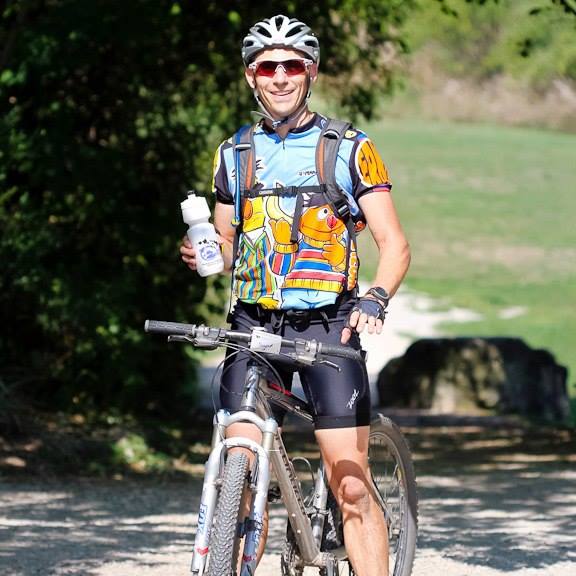 Success Story: Eric D'Arcy
June 23, 2011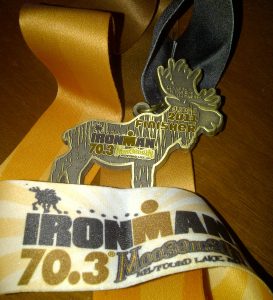 On June 5th I completed my 3rd 70.3 Ironman Triathlon- Ironman Mooseman. 70.3 refers to the combined distance in miles raced. There is a 1.2 mile (1.9km) swim, 56 mile (90k) bike, and a 13.1 mile (21.1) run that makes up the various stages of this event.
I chose Mooseman because of the time of year being usually not too hot (I hate running in high temperatures) and because I wanted to have my "A" race earlier on in the season for once.  The race was in New Hampshire which made it driving distance away too, and after having to fly and travel with my bike last fall to Budapest, I liked the ease of driving to a race site. I had high expectations for this race, perhaps unrealistic as it turns out, but I had put in the training and spent a lot of time and effort working on my bike skills in particular that I thought I was capable of reaching these goals.
Lets talk about the good first. The race venue and course were beautiful. Very much like Muskoka 703 with lots of green trees and rolling hills (well mountains this time) and a beautiful clean lake to swim in. The water in Newfound Lake was a little cold at 59 F or 15 C, but that is comparable to that of the Danube in Budapest last year. Besides with a wetsuit you are well protected (most of you anyways). My goal for the swim was to break 36 mins, and that's what I did, swimming the distance in 35:38. So far so good. I even had a quick transition time as I bypassed the warming tent as I got ready for my 90k bike.
The bike course was new to me. I'd only driven the course once on Friday and never ridden more than the first 14k. I was aware of the hills, but training on them does give you an advantage, a knowledge of what to expect. I knew there were a lot of hills, some 4% some up to 16% grade. Thanks to my Arizona Training Camp with AETT in April and my ride up Mt Lemmon, I knew I could get up whatever was in front of me, it would just be a matter of how fast. My goal for the bike portion was to cover the 90k in around 3 hours. I did not meet this goal in part for a few reasons. One reason being a flat tire around the 25k mark. While cursing a bit "why me, why me again in a race" I managed to change the tire from stop to go in under 8 minutes. I'm not sure how long the tire was flat for, so it may have been affecting my speed a little as the air leaked out. The other reason was the course was pretty damn hard. There were 2, 8k climbs (including a 16% grade) in the first 2/3s of the race. There were other hills, but these really slowed me down and accounted for 1 hour during the ride. I finished the bike in 3:31. Not pleased with my time I started off for my half marathon, hoping to redeem myself.
The run course didn't seem like it was going to be that big of a challenge (~laugh). I laugh because just running a half marathon after a 1.9k swim and a 90k bike is a challenge of unto itself. What I meant was that the course was made up of mostly flats and rolling hills. In my scouting missions I didn't see any step climbs. Having already run 3 half marathons this year, I was feeling well versed in the distance and was prepared to run this one in what I thought would be a comfortable 1:55 time. However, immediately after getting off the bike I started feeling nauseous (this may have started on the last 10k of the bike, but it's hard to pinpoint. I tried some nutrition (water, gatorade, gels, blocks) to settle my stomach but nothing was working. Finally 3 miles in I tried some pretzels from one of the Aid stations, and those seemed to settle things down a bit. However I also noticed I was starting to overheat. Trying more water and sponges to cool myself off, I completed the first lap of 2 for the run course, still not feeling great. I think the first 12k I ran feeling sick. I tried to pick up the pace over the next 9k but my legs weren't letting me run the pace I knew I could run. I finished the run course in 2:04
Total time: 6:14:56
So while I had hoped to beat my previous time at this distance, the courses were different and I faced some challenges that I overcome. 6 hours is a long time to race and in a triathlon there are many places for things to go wrong, or right. That's what makes this sport so interesting. It's not about being the best in any one of the disciplines', its making your way through them all that counts. It may not of been my best performance, but I still completed the race and felt strong for most of it.
Up next, Welland Sprint triathlon on June 25th.